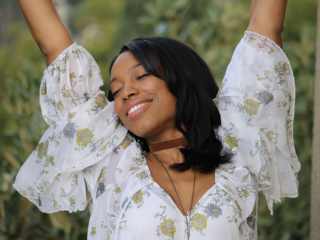 The Invisible Vegan is a story of health consciousness worth telling, but without licensing fees and festival expenses, this impactful message will not reach people it could potentially save. So I ask for your help in sending a message of health and hope.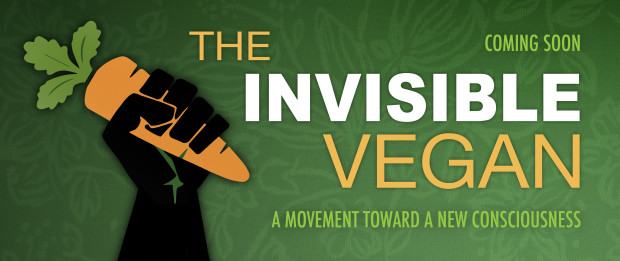 The Invisible Vegan is a 90-minute independent documentary that explores the problem of unhealthy dietary patterns in the African-American community, foregrounding the health and wellness possibilities enabled by plant-based vegan diets and lifestyle choices.
Check out the teaser!

The Invisible Vegan is our first feature length film documentary project, and its emergence stems not only from our commitment to veganism, but also our investment in the possibilities of film as a medium for raising awareness, inspiring consciousness, and creating collective social experiences. It is our hope that the film will receive the widest possible audience, and catalyze productive debates about the future of food in African-American culture.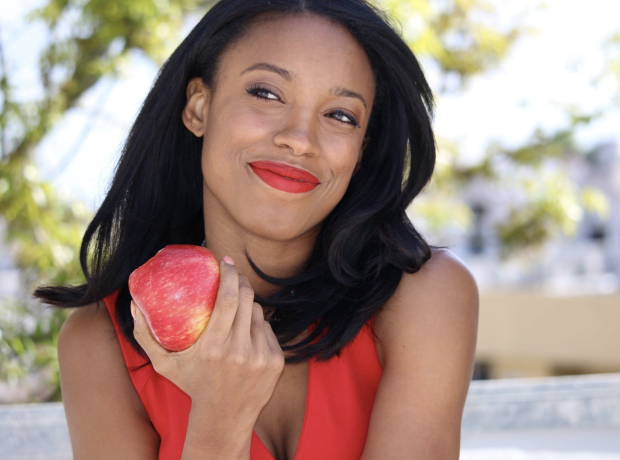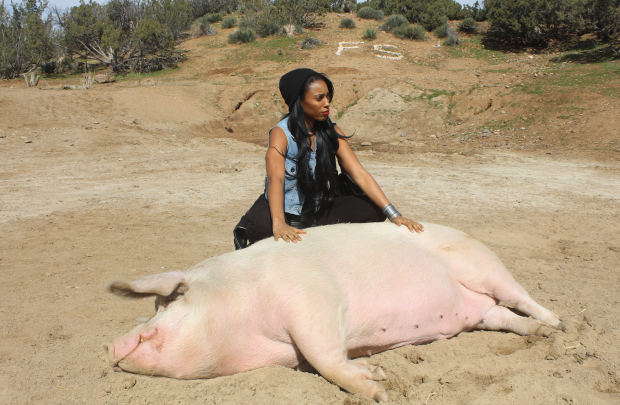 The Journey So Far
Kenny Leyva and I have spent thousands on cameras, books, audio equipment, lights, etc.  I requested interviews with several players in the vegan movement and upon their acceptance, flew around the country and even as far as Europe to shoot interviews on my own dime.  We got interviews transcribed, put together a script, gathered footage and photos, and the list goes on.   We hired an editor and my friends joined in to help direct shoots, conduct interviews, research and help me attain funding, but there is still a ways to go.

We have poured countless dollars and hours into this project, but we do not have the funds to finish it.   In order to legally use the footage, music and photos that we do not own and/or aren't public domain, we have to pay licensing fees.  To give you an idea of what we are up against, licensing photos and footage can cost hundreds or thousands per video clip or photo.  Now keep in mind our documentary is 90 minutes and loaded with photo and video clips.  We need your help to make this work.
Below are the items your contribution would help fund.
Photos/Footage
Licensing Fees
Editing fees
Festival Fees
Marketing
Music Licensing
Legal fees

The Future Of Our Health
Europe and other places around the world have banned certain meat products from the US in their country and branded them  "unsafe for human consumption."  One of the reasons for this ban is the link between US meat and cancer.   Also, there are people struggling with degenerative diseases that have no idea that the food they are consuming triggers these illnesses.  This documentary sheds light on how our lifestyles are putting us in early graves and by donating, you are helping to spread a message that might influence whether one of your loved ones dies at 50 due to heart problems or lives to be a healthy 100.
Diversity
There are not enough young directors, female directors, and minority directors offering fresh, balanced perspectives that would prevent incidents like "Oscars So White" from ever taking root.  Hollywood has been white male dominated for a long time and it is more challenging to break in as an outsider; you won't get offered the same opportunities. So by supporting this project, you are helping Hollywood move in a new direction where everyone is properly represented and given fair chances.
For more information:
https://www.indiegogo.com/projects/the-invisible-vegan-documentary-films-food#/